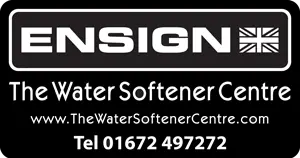 .
Water Softener Maintenance, Salt and Sales from an Independent family run OEM business uninterrupted since 1982
Water softener demonstration
Hard water

- Scale and soap scum builds up

Ensign Softened water

- No scale, no scum, less soap, more bubbles. No kidding.
Can you picture yourself relaxing in a bath of softened water in your home?